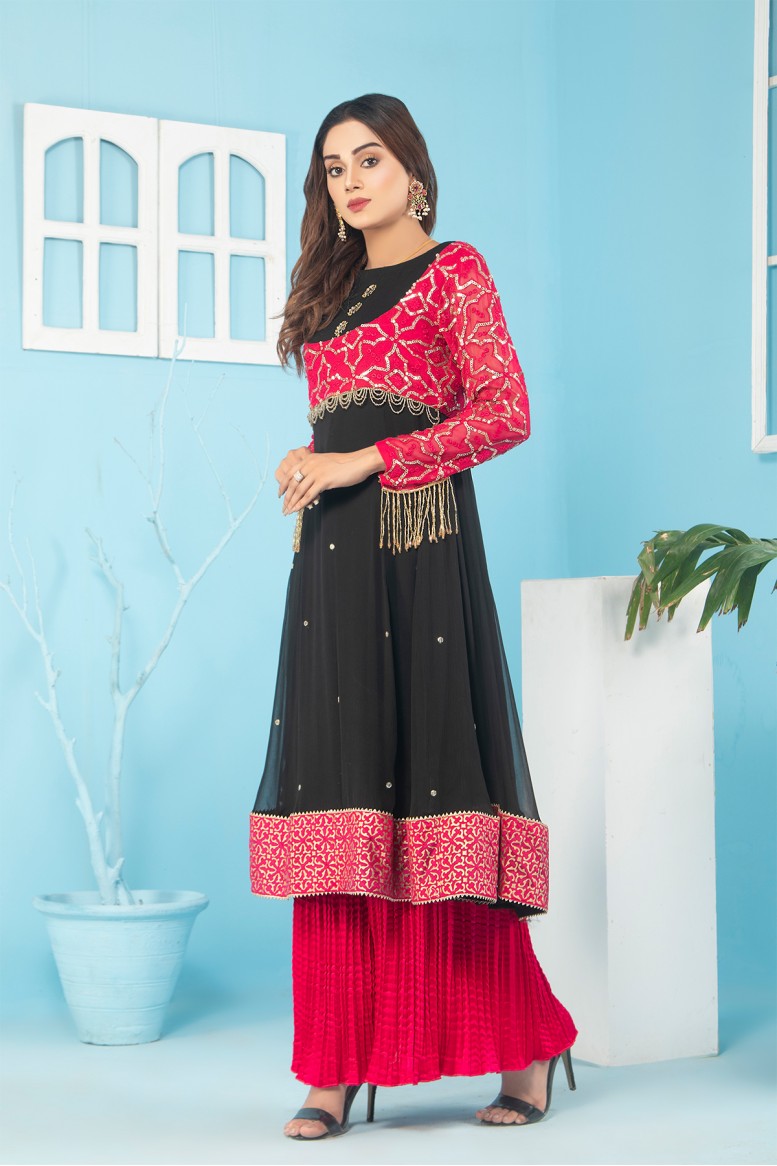 Black Pink
Description:
With its aggressive and explicit lyrics and forceful dancing motions, Black Pink has been one of the outliers.
Using a Timeless Piece to Create a Chic Fantasy For those seeking pure light, the magnificent ensemble is rich with hues that bring locales to life.
Details:
Hand-embroidered block and goat work on a chiffon shirt with an integrated chiffon yoke.
Crash-proof pants.
Warning: Shipping charges are not include in this Price. Please contact Admin for assistance about shipping charges!
(+92) 304 2080353
Tags: AA307