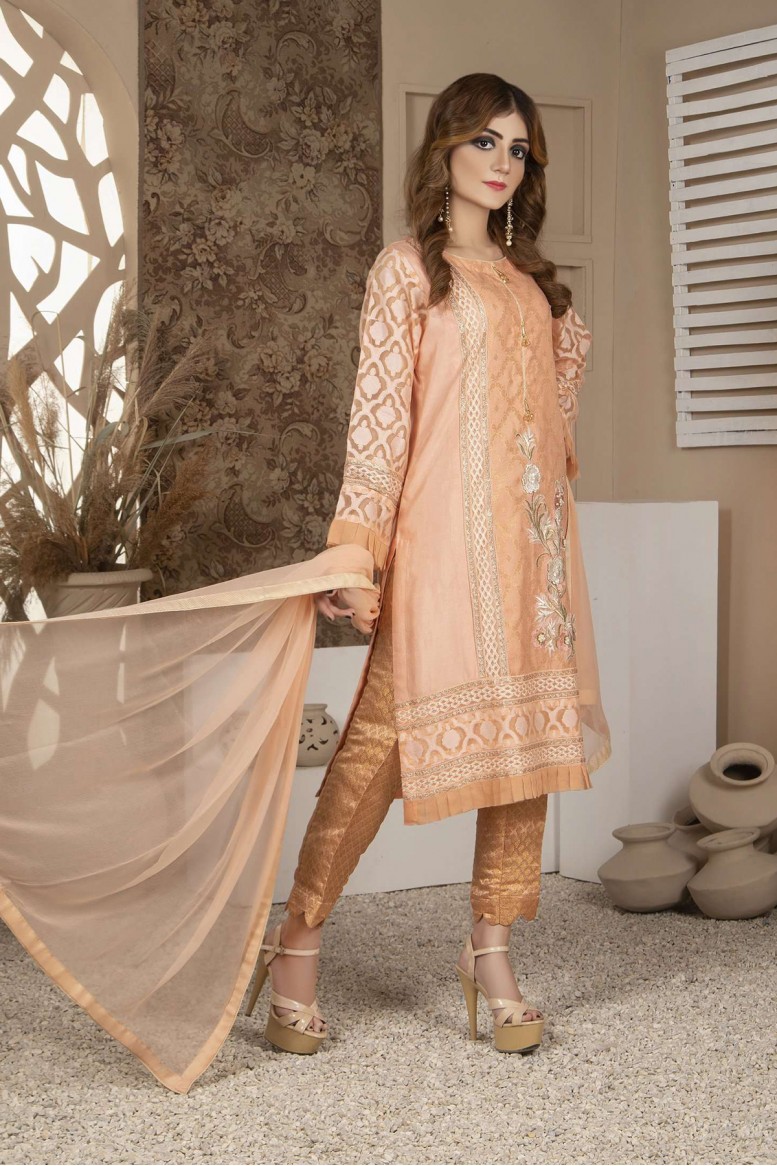 Rosy Peach
Description:
Exquisite Ensemble Transforms a Timeless Piece into a Chic Fantasy The elegant dress is rich with hues that bring places to life for people seeking pure illumination.
Details:
Blush Dandelion
Missouri shirt embroidery in shirt
Jama war pant
Chicken Kari work and a hand-embroidered border
Warning: Shipping charges are not include in this Price. Please contact Admin for assistance about shipping charges!
(+92) 304 2080353
Tags: AA314