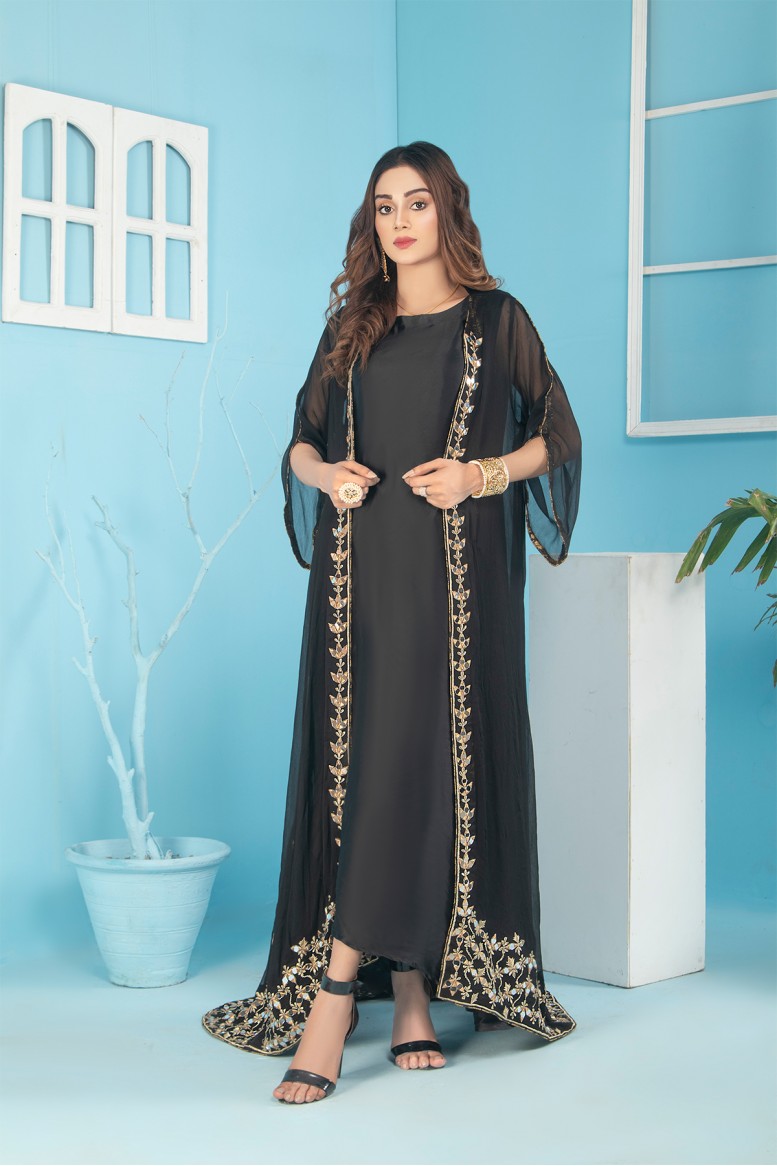 Midnight Black
Description.
In both Midnight Black and Onyx Black, a dark color has become embedded.
Creating a Chic Fantasy with a Timeless Piece The stunning ensemble is loaded with hues that bring regions to life for people seeking pure light.
Details:
Chafoon with mirror work
Inner with silk
Warning: Shipping charges are not include in this Price. Please contact Admin for assistance about shipping charges!
(+92) 304 2080353