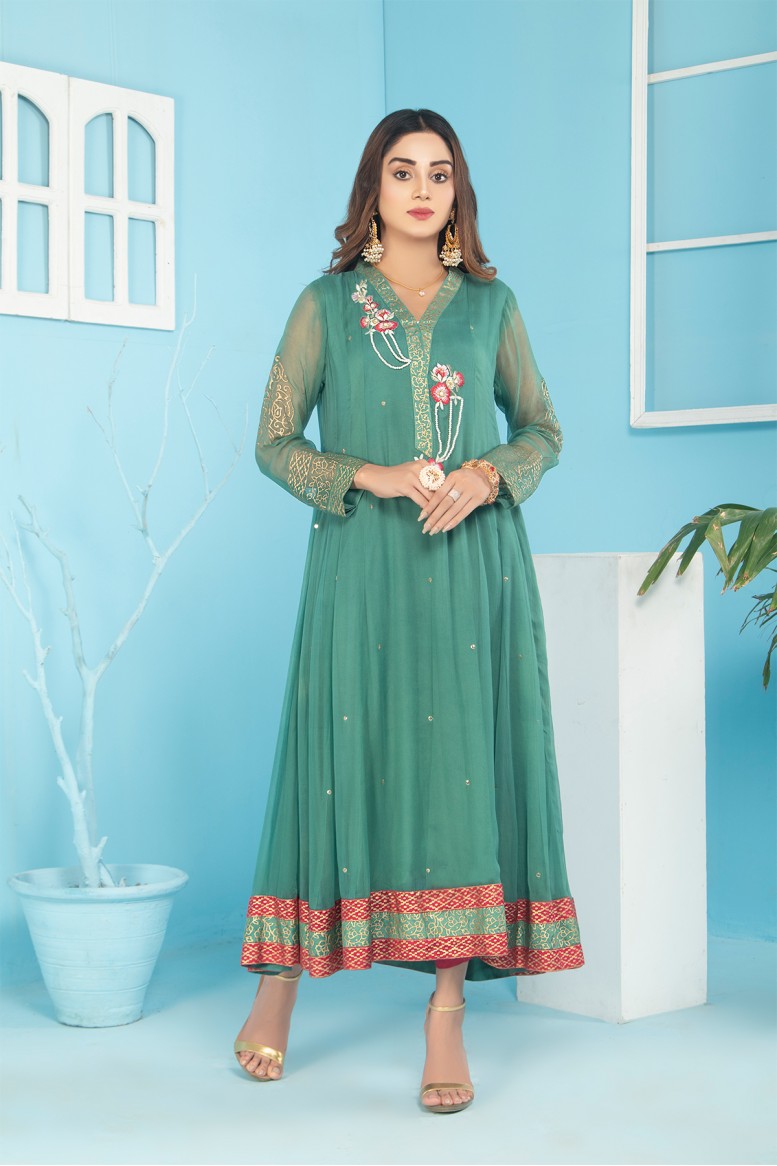 Mint Green
Description:
The color mint is a mix of blue, green, and white. The intensity of the effect is determined by the proportions of each component.
Creating a Chic Fantasy with a Timeless Piece The exquisite outfit is rich in hues that bring locations to life for all those seeking pure illumination
Details:
Shirt with block print and chiffon machine embroidery
Silk pant made of cotton
Warning: Shipping charges are not include in this Price. Please contact Admin for assistance about shipping charges!
(+92) 304 2080353