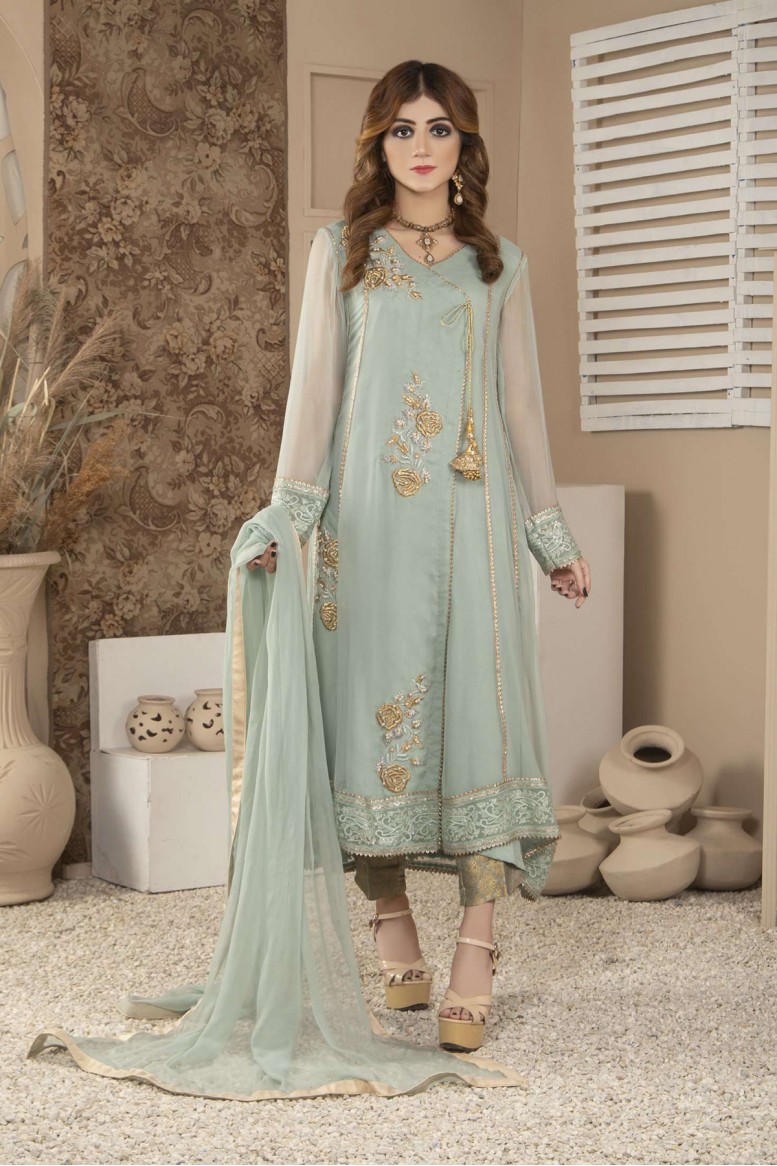 Sage
Description:
Cotton and elastane clothing in a simple sage shade. A sage green synthetic crush tissue with an organza finish is used for the fabric.
Details:
Sage
Chiffon with heavy Pearl embroidery in shirt
Jama war pant
Heavy embroidery with pearl
Warning: Shipping charges are not include in this Price. Please contact Admin for assistance about shipping charges!
(+92) 304 2080353
Tags: AA315