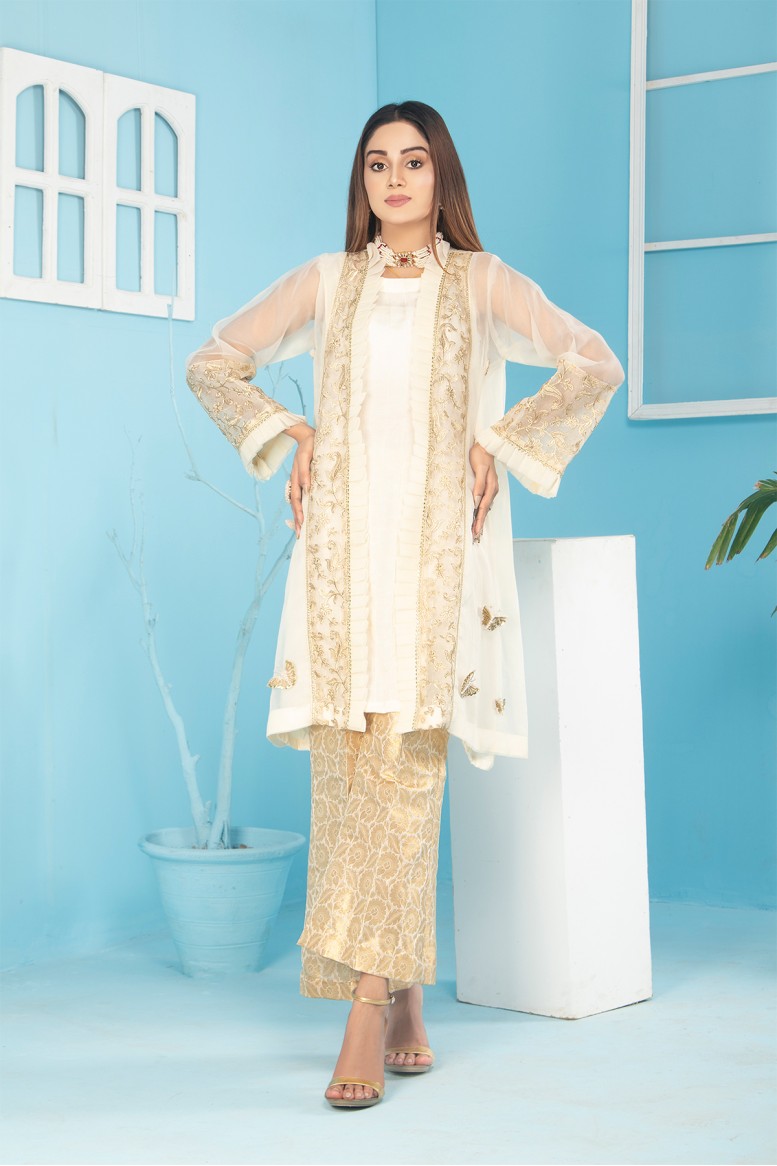 White Hydrangea
Description:
Smooth hydrangeas, such as 'Isabel,' 'Incredible,' and 'In vincibly Wee White,' are among the most popular white hydrangeas.
Blending a Timeless Piece into a Chic Fantasy For all those seeking pure illumination, the elegant dress is rich in hues that bring places to life.
Details:
Organza, cotton silk lining with hand embroidery
Jama VAR pant

Warning: Shipping charges are not include in this Price. Please contact Admin for assistance about shipping charges!
(+92) 304 2080353